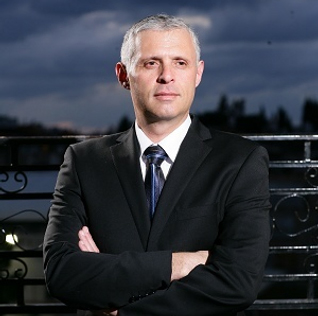 ---
Founder, Owner & CEO
Aaron Lipner, the founder and owner of GEM Kosher, has many years of experience in kosher tourism, and is well-known in the industry.
To address the challenge of maintaining a Kosher Jewish vacation abroad, Mr. Lipner launched an enterprise dedicated to providing family-friendly Kosher vacations in luxury hotels around the world.
---
The Abundance of Breathtaking Views - Vietnam wasn't given the nickname "Timeless Charm" for no reason. Vietnam is a beautiful Asian country with a wide array of charms to offer to its countrymen and foreign visitors alike.
​Hanoi
Hanoi is the cultural capital of Vietnam, .the 2nd largest city of Vietnam, with numerous attractions and historical structures, such as the red river,  Lake Hoan Kiem, Co Loa citadel, the Temple of Literature, the Mot Cot ("One-Pillar") Pagoda, the Temple of the Trung Sisters and The imperial citadel of Thang Long.
The Weather (in April)
April takes us towards the end of Vietnam's very peak season from a weather perspective however this can come with the numerous advantages associated with lower visitor-numbers. Whilst the north is now heading towards its hot, wet summer you can still expect plenty of dry days. The beaches in the centre of the country are still at their very best and whilst rainfall starts to become more likely in the now very hot south; clear dry days are more prevalent.
Vietnam Beaches
Beach bums with an independent streak will love exploring Cam Ranh Bay's beaches. Most of this coast remains undeveloped. There are a few small resorts you can pay to lie on their sunbed for the day, but Cam Ranh is really for people who think plopping down on a stretch of wild, empty coast sounds like heaven.
Camn Ranh Bay
Located on the south central coast of Vietnam, Cam Ranh Bay is one of the finest deep-water harbours in the world. The bay has been touted as the next big tourist thing for years now, and it's not difficult to see why: there are miles upon miles of stunning and largely unspoilt coast.
---